Rugby Thread
hitman_hatton1, on 12 June 2018 - 01:43 AM, said:


are they just airing the wales games?

was england-south africa on sky?

As far as I am aware, just the Wales games.
England on Sky, watched the second half in the pub.
Didn't even know Channel 4 had any rugby on until I watched something and saw the commercial.
Probably find somewhere to watch the second England test in the pub.
Apparently England are in the Under-20s World Cup Final Sunday evening against France. On ITV 4.

I might be a glory hunter, and watch that. Pretend I've been supporting them the whole tournament.

Or, more likely, forget it's on and not bother.
put that on for like 3 minutes yesterday.
noticed england were winning 19-0 and promptly turned it over.
england in 23-12 defeat to south africa.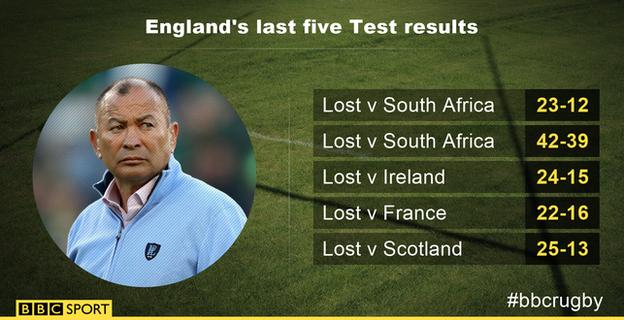 eddie jones position in question?
<p>australia vs new zealand.
all blacks win 38-13.
almost too dominant tbh.
got boring.
from twitter.
First half Australia 6-5 New Zealand. Second half Aus 7-33 NZ. Most EVER points scored in a second half by the All Blacks v the Wallabies, beating previous record of 31 set in 1925. Set piece (scrum & lineout) went horribly wrong for Aus